Best Ukulele Strings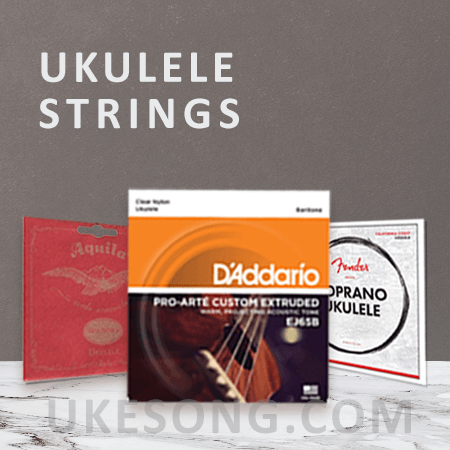 Best ukulele strings for 2019
Once you have acquired your ukulele and you have played enough to know that sooner or later you will have to change the strings. This is when you enter the crossroads of where to buy the Best Ukulele Strings for your instrument and what are the best brands to use. But in addition to these basic concerns, there are other aspects that you must take into account when choosing the strings for your ukulele.
To save you the stress of browsing for hours on different shopping websites and reading reviews and reviews on the different types of strings, we will show you the best brands on the market along with some of their characteristics.
But before getting there, the most important thing to consider is the size and type of your ukulele. There are 4 different ukulele sizes,  Therefore, their timbre is different. Finally, as the instrument size vary, so do the strings of these.
Ukulele Sizes
Once you know what type of ukulele you have, you will know what set of strings to buy and what tuning they should have. First of all, keep in mind that the strings correspond to a specific ukulele size. The soprano ukulele strings will only work for a soprano ukulele. The same goes for the tenor and the baritone ukulele.
Once you get the set of strings you prefer, make sure you know how to install them on your ukulele. There are many tutorial videos on how to place the strings, how to attach and tune them in order to get clean sound. Have a look below and find some of the best ukulele strings on the market.
Aquila
 strings seem to be preferred by the most experienced ukelele players. These strings are made of Nylgut, a material similar to the one used when the strings were made with goat guts and another material similar to nylon, which gives it a greater resistance and larger life span to the set.
Aquila Red Series
are just amazing.  Finally, Aquila is making strings exclusively for ukulele.
See more Ukulele Strings offers
(Visited 294 times, 4 visits today)