Best Ukulele Stands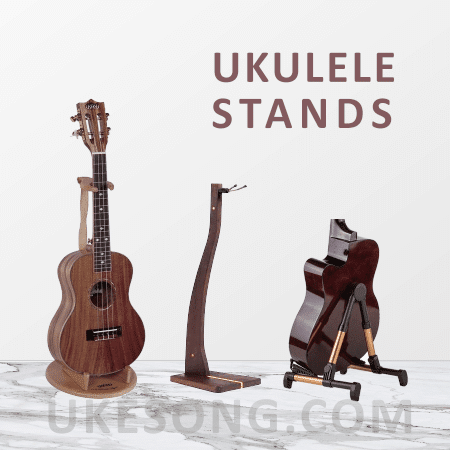 After a long session of strumming and playing,  you need a secure place to store your prized ukulele. Something to place your precious instrument to avoid accidents, damages, scratches, and slips that can be fatal in many cases. Even being an instrument with a compact and quite comfortable construction,  you will always need a reliable stand to hold it until you are ready to practice again or keep playing your gig.  You can always store your uke inside a gig bag or case, but sometimes you may want to have it on display or close by. Therefore you might need a ukulele stand your instrument. Finding the best ukulele stands is a matter of taking into account some specific qualities.
Depending on the manufacturer ukulele stands come in all sorts of colors, designs, and features to suit any need.  But when it comes to storing and protecting your instrument, you need a ukulele stand you know you can trust.  There are several types of stands built with different materials, that offers different kinds of support for your instrument. They can be made of wood, plastic, and metal, any of these can be a good stand depending on the durability and quality you're seeking, not to mention safety and why not looks and appearance.
In this section, you'll find more than enough top-quality ukulele stands to protect your instrument when it's not in use.
WHAT UKULELE ACCESSORIES DO I NEED?