Online Ukulele Tuner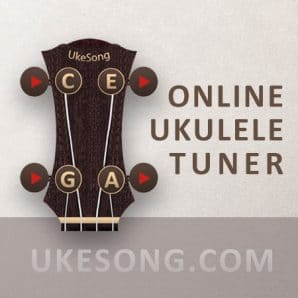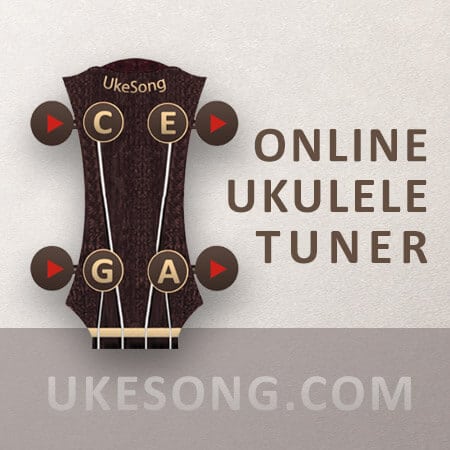 Uke tune is an advanced online ukulele tuner  to help you keep your ukulele in tune without the need of an electronic tuner. By default, our online ukulele tuner is using standard ukulele tuning G C E A, but it supports all standard ukulele tunings and most popular alternate ukulele tunings as well.
How To Tune Your Ukulele
Turn up the volume on your computer or mobile phone.  Choose the tuning by clicking on the appropriate tab of our online ukulele tuner. For example, click on the uke tune tab 

.  Таp the play symbol and play along with the uke tune. Tune your ukulele strings to the corresponding strings on the online tuner until they both sound the same.
Our free online tuner for ukulele will help you tune your uke by ear. Keep in mind that not all ukuleles are tuned the same way. So, If you want to tune your soprano, concert or tenor ukulele,  you can use Standard ukulele tuning, Low G tuning, English or Canadian ukulele tuning plus several alternative tunings.  But, if your ukulele is a Baritone, you'll need to use G tuning called Baritone or High D Baritone tuning. See the table below.
| | |
| --- | --- |
| Ukulele Type | Tuning |
| Soprano | G4-C4-E4-A4 or G3-C4-E4-A4 or A4-D4-F#4-B4 |
| Concert | G4-C4-E4-A4 or A4-D4-F#4-B4 or G3-C4-E4-A4 |
| Tenor | G3-C4-E4-A4 or G4-C4-E4-A4 or A4-D4-F#4-B4 or D4-G3-B3-E4 |
| Baritone | D3-G3-B3-E4 or G4-B3-E4-E4 |
Rate Our Online Ukulele Tuner
WHAT UKULELE ACCESSORIES DO I NEED?
Rate Our Online Ukulele Tuner