Ukulele Books and DVDs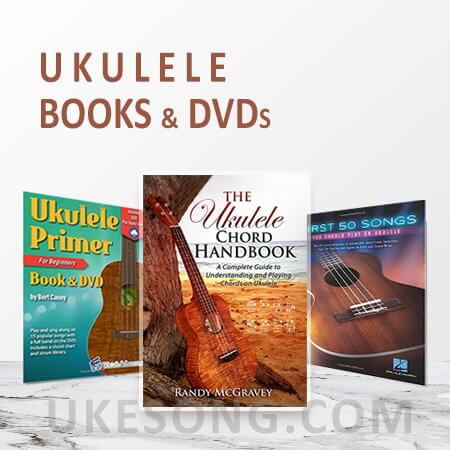 In this section, you will find a wide variety of best ukulele books and DVDs focusing on various aspects of fingerstyle, plucking and strumming patterns and techniques. You can use these techniques to play thousands of different songs on the ukulele.  Just sit back and relax.  And before you know it you'll be impressing friends and family with your newfound musical skill. The list below is for anyone who wants to learn how to play the ukulele.
Teach yourself  how to play ukulele 
with the best ukulele books and DVDs
Designed with beginners in mind, this comprehensive guide to playing the ukulele includes a number of songs to play as you learn. The book covers almost all the basics, from how to hold your uke properly, to how to tune it.  Additionally, the book provides basics to start reading music, for plucking and strumming melodies and chords.
WHAT UKULELE ACCESSORIES DO I NEED?