Best Ukulele Amplifiers in 2022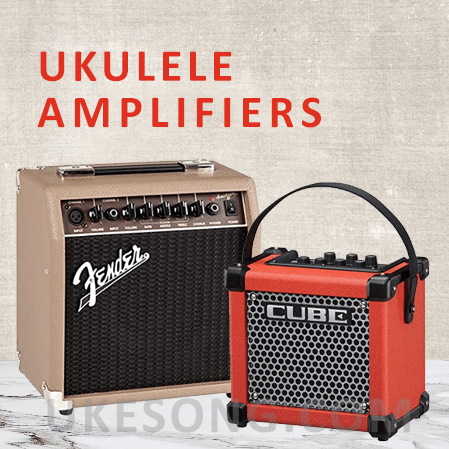 Ukuleles are traditionally acoustic instruments. Playing at home or with your friends, you will usually find that the acoustic sound it generates is enough. If not, you will need to purchase an amplifier. Most of  the best ukulele amplifiers are actually guitar amps as the ukulele's pitch range is within that of a guitar's. Therefore,  amplifiers designed for an electric guitar will work very well with all ukulele sizes and types.
In order to transmit the sound to the amplifier, the ukulele must have a pickup installed in. Some acoustic ukuleles have a pickup installed which will allow you to use it as either acoustic or electric, while other ukuleles are purely for electric use.
What should I look for in a ukulele amplifier?
If you want to play your ukulele anywhere, a battery powered guitar amp is probably just what you are looking for.  You could take your battery powered amp on holiday with you or to the office or to a party. The possibilities are really endless when you aren't relying on mains power.
If you can't commit hours of your time to tracking down the right acoustic electric ukulele guitar amp, we listed below some of the most popular amps for your convenience. This list with the best ukulele amplifiers should help you decide which one is right for you.
From tiny amps that can fit in a backpack to ukulele amplifiers that you can gig with, there's a huge selection out there. All of the amps below also feature an 1/8″ inch aux input, so you can plug in a phone, laptop, or mp3 player and jam along to your favourite tracks, and a headphone jack for when you want to practice quietly. Here's our guide to the best ukulele amplifiers on the market today!
WHAT UKULELE ACCESSORIES DO I NEED?