Best Ukulele Accessories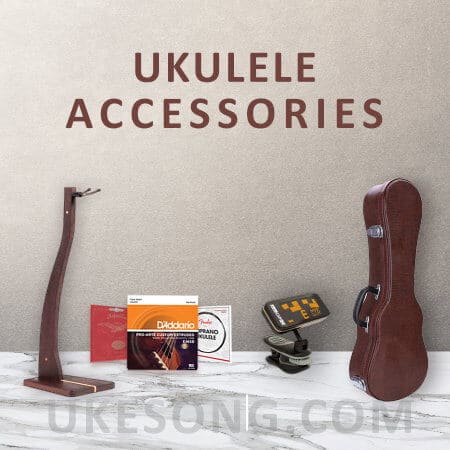 No doubt, you don't need much when getting started on the ukulele, but there are several items that can make your life easier. Once you get hooked on playing ukulele, you'll find yourself considering Gig Bags, Cases, Straps, Picks, Strings, Stands, Tuners. For example, using a ukulele stand is much safer than leaning your uke against the wall or laying it on the couch, bed, or floor. And if your ukulele already has good enough strings, it never hurts to have an extra set of strings. It's no fun when you break a string and have to order and wait for one to arrive or run to the nearest music shop.
Check out this list with our recommendations for the best ukulele accessories in 2020 sorted into categories.