Best Ukulele For Kids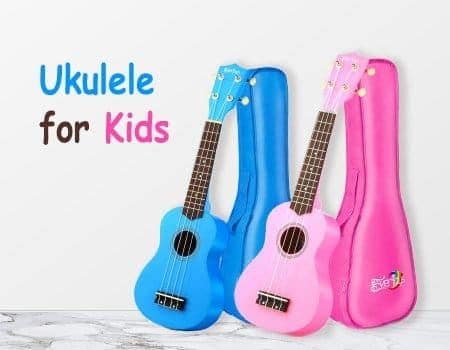 Best Ukulele For Kids
Why is the ukulele great for kids and which is the best ukulele for kids?
These are the two most important questions the parents ask when their kids are about to start learning music on.
5 Reasons Why Is The Ukulele Great for Kids?
  #1  It is easy to learn
  #2  It is fun
  #3  it is portable and inexpensive
  #4  children can play and sing at the same time
  #5  It is a great stepping stone to the guitar
Best Ukulele For Kids
For kids, one of the most important requirements when it comes to ukulele is the comfort of playing. The ukulele is a pretty small instrument and it's perfect for little fingers. Ukulele is easy to start learning songs fast and it's probably the best instrument to learn music on.
You are probably wondering what kind of ukulele should you buy and which ukulele size is the best for kids?  Well, it depends very much on a child's age. Ukulele is very small and easy to handle instrument. But keep in mind that ukulele size is only one part of making it easy for your child to play. The following post will help you choose the right sized ukulele for your child and which is the best ukulele for kids.