Best Ukulele Cases in 2022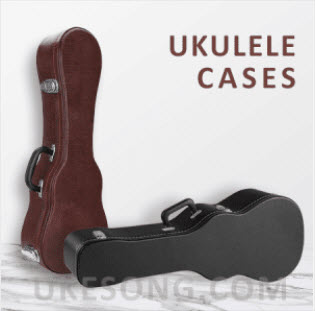 Transporting and carrying your instrument is a really important matter. Once you're done practicing or performing,  you need a secure place to store your prized ukulele. You need a quality ukulele case to place your precious instrument to avoid accidents, damages or scratches.  Finally, keeping it safe is a top priority to ensure its proper functioning. But how to figure out what are the best ukulele cases for your instrument?
Well, there are many external factors that can damage your ukulele. Factors over which we don't have control, such as weather, humidity, and exposure to sunlight. These factors can also have negative effects on the instrument. That is why you should always keep your ukulele safe inside a case that is specially designed for your instrument.  A ukulele case that protects it from all these agents that can compromise its integrity and functioning.
Finding the best ukulele case
is a matter of taking into account some specific factors, such as the size and the material of the ukulele case. There are several types of cases on the market to store and protect your ukulele. Take into account that these must be made to fit your ukulele because although a guitar case would do the trick, the idea is to have the right one with the precise dimensions to ensure better protection for your instrument. If what you want is maximum security, the hard case may be your first option. Hard, resistant but elegant on the outside and soft and padded inside. Some are provided with pockets to store accessories for your ukulele. This type of case guarantees total protection against bumps or accidents.
You should definitely take the necessary time to explore all the options available out there in music stores and in the shopping websites. Each ukulele case brings something different to the forefront, so making sure you check out each until you find the one that best fits your requirements.  Finally, make sure to shop based on the size of your ukulele.
WHAT UKULELE ACCESSORIES DO I NEED?