Best Ukulele Gig Bags in 2022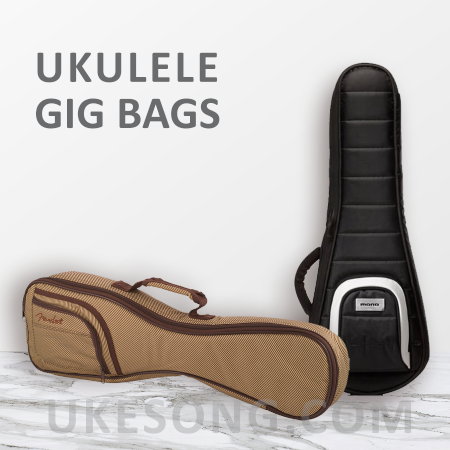 The ukulele is a small instrument, but when you're passionate about playing one, you'll be surprised about how much a small instrument can become a big part of your life! Something like that deserves to be taken care of, and like any instrument, part of showing your ukulele a little love is making sure it gets around in one piece.  Transporting and carrying your instrument is a really important matter. Once you're done practicing or performing,  you need a secure place to store your prized ukulele.    There are many external factors that can damage your ukulele. Factors over which we don't have control of, such as weather, humidity, and exposure to sunlight. These factors can also have negative effects on the instrument. Below is a list with some of the best ukulele gig bags in case you need one.
Finding the Best Ukulele Gig Bag is a matter of taking into account some specific factors, such as the size and the material of the ukulele gig bag. There are several types of gig bags on the market to store and protect your ukulele. Although a guitar bag would do the trick, the idea is to have the right one with the precise dimensions to ensure better protection for your instrument.
You should definitely take the necessary time to explore all the options available out there in music stores and in the shopping websites. Each ukulele gig bag brings something different to the forefront, so making sure you check out each until you find the one that best fits your requirements.  Make sure to shop based on the size of your ukulele. 
WHAT UKULELE ACCESSORIES DO I NEED?